In Hungary, we eat this salad as a side dish, it is perfect with every paprikash (e.g. chicken paprikash).
It is a refreshing and light salad to acompany any meat dish in the hot summer weather.
Ingredients:
1 big cucumber (about 400 g, 14 oz)

3 teaspoons of salt

2 cloves garlic

4 tablespoons of granulated sugar

2 tablespoons vinegar (10% acidity)

sour cream (12% fat) – optional

paprika powder
What I used in the States (for 2 people):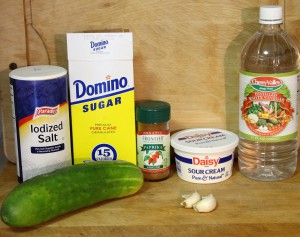 Domino granulated sugar
iodized salt
Frontier ground paprika
Daisy sour cream 8% fat
Cherry Valley distilled white vinegar 5% acidity
cucumber and garlic
The process:
Peal the cucumber and cut in as thin slices, as possible.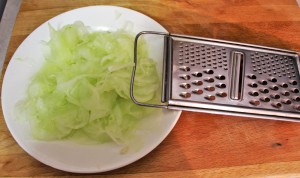 2. Add the finely chopped garlic and salt, mix and let it sit for 10 minutes, until the juice of the cucumber leaks.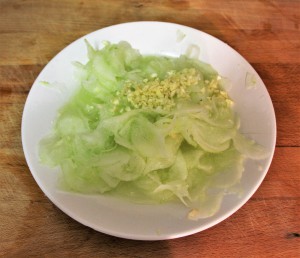 3. Add the sugar and vinegar, mix well, but be careful not to break the cucumber.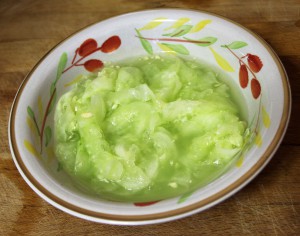 4. Put in the fridge for 15 minutes.
5. Gently squeeze out the liquid with your hands, one handful at a time.
6. Serve with sour cream (optional) and paprika powder on top.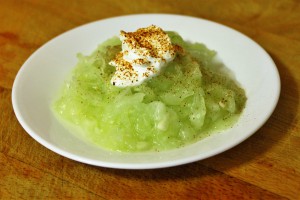 Comments
comments